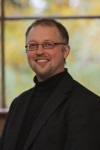 Date and time: 2012-05-15 - 1212-05-18

Location: Kaunas, Vaižganto g. 30 (May 15), Gedimino 44 (other days)

VMU Centre for Asian Studies invites to the seminars of Dr. Lauri Paltemaa (Centre for East Asian Studies, Turku University, Finland) on the political situation of modern China. Lectures will be delivered on 15-18, May. The seminars are part of the course "Political development of China" of the MA East Asia Region Studies program. Everybody is invited to join the seminars.