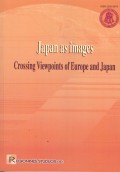 Published from: 2006
Published to: 2013
ISSN: 2029–2074 ([No.] 3–)
Address: Gedimino g. 44, 44240 Kaunas, Lithuania
Web link: http://biblioteka.vdu.lt/ml-rst.htm
Phone/Fax: +370-37-206 709
Publisher: Vytautas Magnus University press
Registered in databases: Central and Eastern European Online Library (CEEOL) – nuo 2006

"Regioninės studijos" (Regional studies) is an academic annual journal devoted to interdisciplinary area studies. It was established in 2006 at Vytautas Magnus University, Lithuania, and currently is coordinated by two institutions of the Faculty of Political Science and Diplomacy: the Regional Studies Department and the Centre for Asian Studies.
Publshed numbers:
2013, VI vol., 7 No., Representation of Japanese Popular Culture in Europe
2012, V vol., 6 No., The Development of "Japan" in the West
2011, IV vol., 5 No., Baltic region: past and new challenges
2010, III vol., 4 No., Japan as Images. Crossing Viewpoints of Europe and Japan
2009, II vol., 3 No., Contemporary Japan from European Perspective
2006, I vol., 2 No., Language, Diversity and Integration in the Enlarged EU. Challenges and Opportunities, 9789955121893
2006, I vol., 1 No., Baltijos ir Rytų Azijos regionų studijos: Naujieji transnacionaliniai iššūkiai ir Rytų patirtis, 9955121432, Turinys